At HILLS we aim to nurture the spiritual, psychological, social, academic, creative and physical potential of each student. We strongly encourage The HILLS Way which includes:
Take Care of Yourself is a key focus area at Hills and one that we are committed to helping young people understand. This includes developing a sense of self-awareness, learning how to manage emotions, and practicing self-care. 
Take Care of Others and treating others the way we would like to be treated is at the very heart of our school. Restorative Practice helps young people to develop the skills needed to work through conflict and restore relationships that have been damaged. 
Take Care of This Place is also a foundation of Hills. We want to develop young people that have a sense of stewardship for the Earth, but also give opportunities for them to connect with our unique natural surroundings as a source of enhancing their wellbeing.
By focusing our thinking about ourselves and others, the values which encourage student well being are taught, practised, reinforced and consolidated.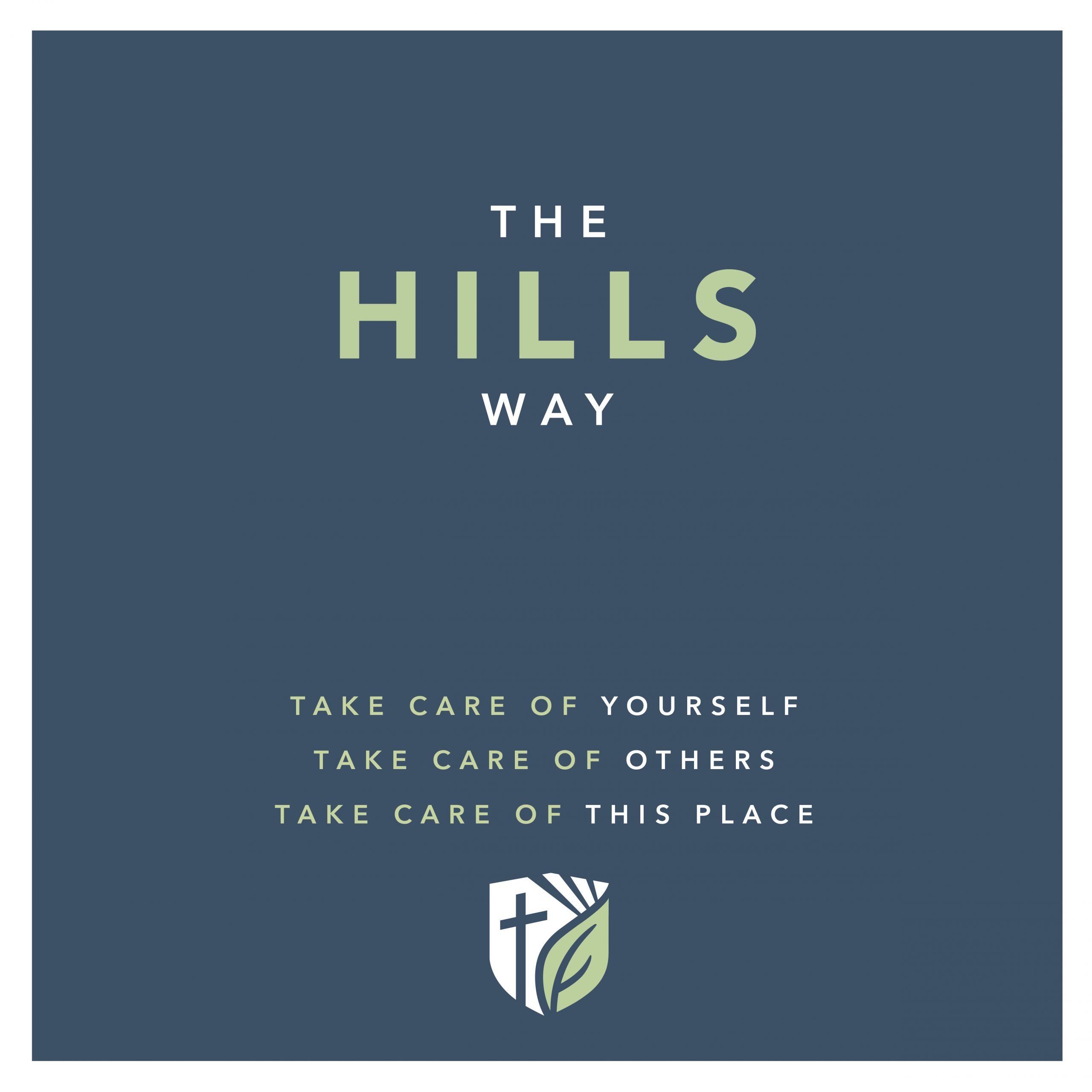 RESTORATIVE PRACTICES
AT HILLS
ITS ALL ABOUT RELATIONSHIPS
At the heart of Restorative Practice, and indeed the Christian faith, is restoring relationships, while at the same time holding people accountable for their actions. It is built on the values of respect, taking responsibility for behaviour and repairing any harm caused to others. It is not about letting people get away with bad behaviour and it is not about shaming people when they have behaved badly.
However, Restorative Practice is about more than just behaviour management. It's a relational pedagogy that seeks to build emotional intelligence and a set of skills and attitudes to apply this intelligence to address conflict and wrongdoing. Our vision at Hills is to provide quality education in a nurturing, safe and dynamic learning environment. Restorative Practices assist in building this type of quality learning environment and is a helpful framework for responding to challenging behaviour through authentic dialogue, coming to an understanding, and restoring relationships.
REFLECT, REPAIR, RESTORE
When living in community it is inevitable that at times things will go wrong. Restorative Practices is a framework to help us navigate those times. The aim of Restorative Practices is to help students to reflect on the impact of their behaviour; to repair the damage that has been done and to restore that relationship. We recognise that this is not always possible but we believe that using a restorative approach is the best option to achieving a positive outcome.
All staff and students are expected to be supportive of, and participate in Restorative Practices when they are involved in a conflict, complaint or issue of concern. If students are not able to take responsibility for their actions or will not engage in the restorative process the matter will be addressed in a more traditional and punitive way, however it will always be our first choice to use a restorative approach.
The following questions are used to guide a restorative conversation or conference:
Regarding misbehaviour:
What happened?
What were you thinking or feeling at the time?
What are you thinking or feeling now about your choice? Did it make things better or worse?
Who has been affected by your behaviour, and in what way?
Is there anything you can do to repair the harm caused? What needs to happen to do this?
If this behaviour continues what do you think should happen next?
To help those affected:
What did you think or feel when this happened?
What impact has this incident had on you and others?
What has been the hardest thing for you?
What do you think needs to happen to repair the harm caused?
CORE BELIEFS OF RESTORATIVE PRACTICES
Restorative Practice is based on the assumption that people are intrinsically good and that all people have the potential to change.
Conflict causes harm and needs to be resolved. Hurtful behaviours that are often involved in conflict and behaviour that cause disruptions in classrooms are not in keeping with our school value to take care of others.
Conflict needs to be addressed by all people involved, preferably face-to-face.
People involved in conflict, wrongdoing or misbehaviour need to be actively involved in the process of resolution. Imposed solutions or punishments are often less effective and less educative.
Restorative Practices is not a 'soft option' as students are held accountable and take responsibility for their actions.
If need be, more punitive consequences, such as suspension or community service, are still used in Restorative Practices but the purpose of such a consequence is to repair the harm caused rather than just a punishment.
Students learn social and emotional skills that they will use throughout their lives such as: active listening, facilitating dialogue, problem-solving, expressing emotion appropriately, developing personal awareness, empathy and taking responsibility.
As Christians we are called to live in relationship with one another and to work through conflict when it arises.
RESTORATIVE PRACTICES IN ACTION
There are a number of ways that Restorative Practices are used
at Hills.
Mini Chats
Informal conversations between educators and students for prevention of and early intervention for low-level disruptions.
Class Conferences
A restorative model that helps a class establish good "boundaries" and a healthy learning culture.
Support from the Restorative Practices Team
Helping students and staff address issues in restorative ways. Time in the Restorative Room, restorative conversations and "Reflection Sheets" may be among these processes.
Group Conferences
An effective process involving structured mediation, used formally and semi-formally to deal with conflict and serious issues. Conferences aim to resolve a problem – not to blame people.
Our wellbeing team helps to ensure that our school is a safe, supportive and respective teaching and learning environment and works with students, families and staff to help students feel included and valued, and to receive support that is appropriate for different stages of their development.
At times they may also refer students and families to external services to support their mental health and wellbeing.